A new car warranty does not mean you must go back to the dealer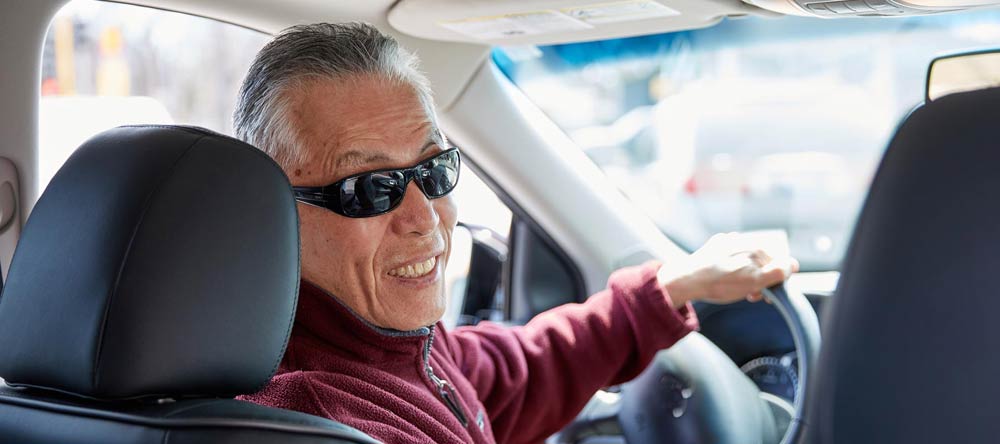 All too often, we hear a customer say, "Ben, you're great. But we bought a new car and are taking it to the dealer. We'll back when the new car warranty is up!"
It's a common misconception that you have to take your new car back to the dealer while it's under warranty. This is simply NOT TRUE. You have choices, and we want you to understand what they are.
Am I required to go to the dealer?
No, you are not required to return to the dealer. However, most consumers will choose to go to the dealer if something breaks or fails while the car is under warranty because the cost of the repair is covered. The same applies to safety recalls.
Your new car warranty, though, does not cover routine maintenance, such as oil changes, tire rotations and air filters. Federal law protects your right to choose the repair shop that performs these services for you. Going to an auto repair shop other than the dealer for these services does not void your warranty. You're only required to keep documented proof that the maintenance has been done. At Hong Kong Auto Service (HKAS), we provide you with a computerized invoice after every service visit. We also maintain a complete vehicle service history in our database and can provide you with records at any time.
What IS covered by my warranty?
Your new car warranty covers parts that fail or break.
Examples:
A seatbelt that doesn't work.
A sunroof that doesn't retract.
Bad sensors that trigger the Service Engine Soon light or an antilock brake (ABS) light.
In these cases, your dealer will cover the diagnostics and repairs at no cost to you.
What IS NOT covered by my warranty?
Your warranty does not cover routine maintenance. You pay for these services out of pocket, and you are free to have these done anywhere you choose without jeopardizing your new car warranty.
Examples:
Oil changes
Tire rotations
Windshield wiper blades
Air filters & fuel filters
Brake pads
Cooling flush
Transmission fluid change
Wheel alignments
When you bring your car to Hong Kong Auto Service, we will take care of these services for you, and at the same time, inspect the vehicle for any needed warranty repairs that may not be visible to you.
What if my car came with "Free Maintenance?"
Many carmakers have sweetened the deal by offering free maintenance, but every plan has its limitations. We urge you to take time to understand what your free maintenance plan includes and excludes. You can start with our blog post, "Free maintenance: What you need to know about this new car freebie."
For example, some plans cover oil changes, wiper blades and brake pads, but exclude tire rotations. Many plans also limit your oil changes to once a year or every 10,000 miles (or longer). We firmly believe this can be detrimental to your engine in the long run and recommend paying out of pocket for at least one more oil change in the middle of that interval.
In addition, don't assume the services covered in the free program are the same as the recommended maintenance schedule for your vehicle. The free services rarely mirror the recommended maintenance schedule. This can come back to haunt you later on.
How valuable is your time? 
At Hong Kong Auto Service, we can change your oil and your wiper blades while you wait. Is that what you will experience at the dealer? How close and how convenient is it to get your new car to the dealer? Can you drive up, get in and out within an hour? Or do you need to schedule a week in advance only to spend 2 hours pacing in the waiting room while they change the oil? Sometimes, the real savings is in the time savings.
Is your warranty almost up?
If your new car warranty is almost up, we encourage you to schedule a vehicle inspection at Hong Kong Auto Service when your car is within 2,000 miles or 2 months of the warranty expiration.
We will inspect your car and identify any needed repairs that are covered by your warranty. You can then take your car to the dealer knowing exactly what needs to be addressed before your warranty runs out.
Why can't you just take it to the dealer? We will do a more thorough inspection. Unfortunately, some (not all) dealers will be less than thorough because they make more on out-of-pocket repairs than they do on warranty repairs. In addition, some dealers make it a policy to NOT notify you of a warranty issue unless you have a specific complaint or concern.
Save yourself any potential headaches: Bring your car to us before your warranty expires. We'll make sure everything is inspected and in good order.
For expert advice outside of your dealership, call us at Hong Kong Auto Service. We're happy to answer your questions: (847) 251-0300.